On Monday, Facebook announced that it will launch a tool that will allow its users to transfer their notes and posts to third-party services, such as Google Docs, WordPress, and blogger. The new Facebook data portability feature was launched a month after Apple announced a similar service to allow users to transfer all of their photos to Google Photos.
How To Use Facebook Data Portability Tool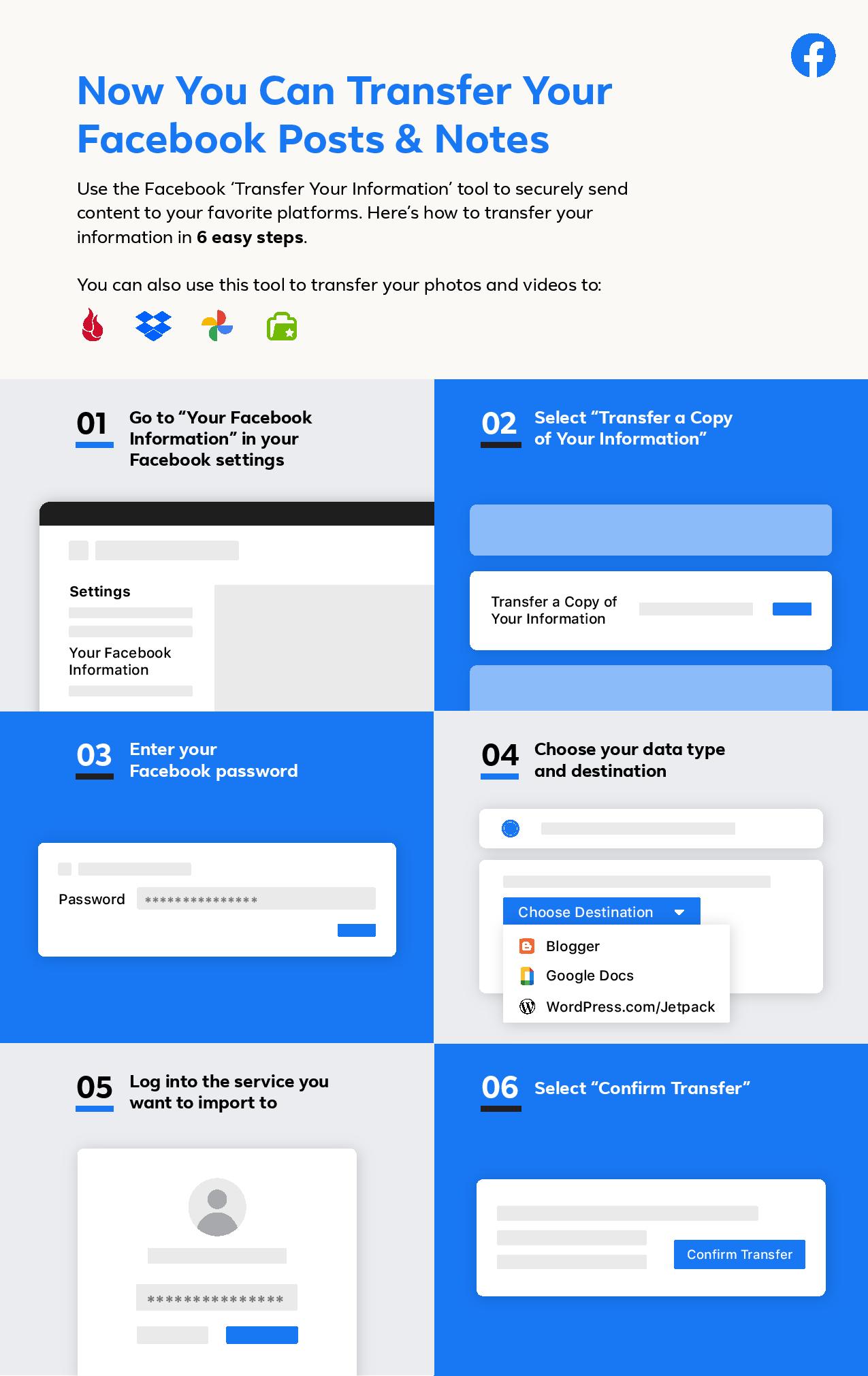 Facebook Settings > Click on 'Your Facebook Information.'
Select the specific data type that they want to transfer (post, notes, photos, and videos).
Re-entering your account password
Select the destination, that is, WordPress, Google Docs, etc.
Allow Facebook to "see, create, and edit all Google Docs documents you have access to.
Is it safe (Data Encrypted)?
Facebook said the tool was designed with privacy and security in mind, so users must enter a password to initiate the transfer between services. Similarly, data will be encrypted during transmission, so it can be reasonably guaranteed that users will not access third-party data during transmission.
Facebook-
We plan to continue expanding our data types and partners in the future.
"However, the ecosystem we are building to support data portability will not come to fruition without regulation that clarifies which data should be made portable and who is responsible for protecting data once it has been transferred," Facebook said in a blog post.
Source: Facebook