On Monday, Reddit announced its views on Reddit Talk, a Clubhouse-like social audio product. Since the feature is not yet widely used, the company called Monday's announcement a "preview." Hosts who want to try this feature on their subreddit can be added to the waiting list.
Reddit Talk Preview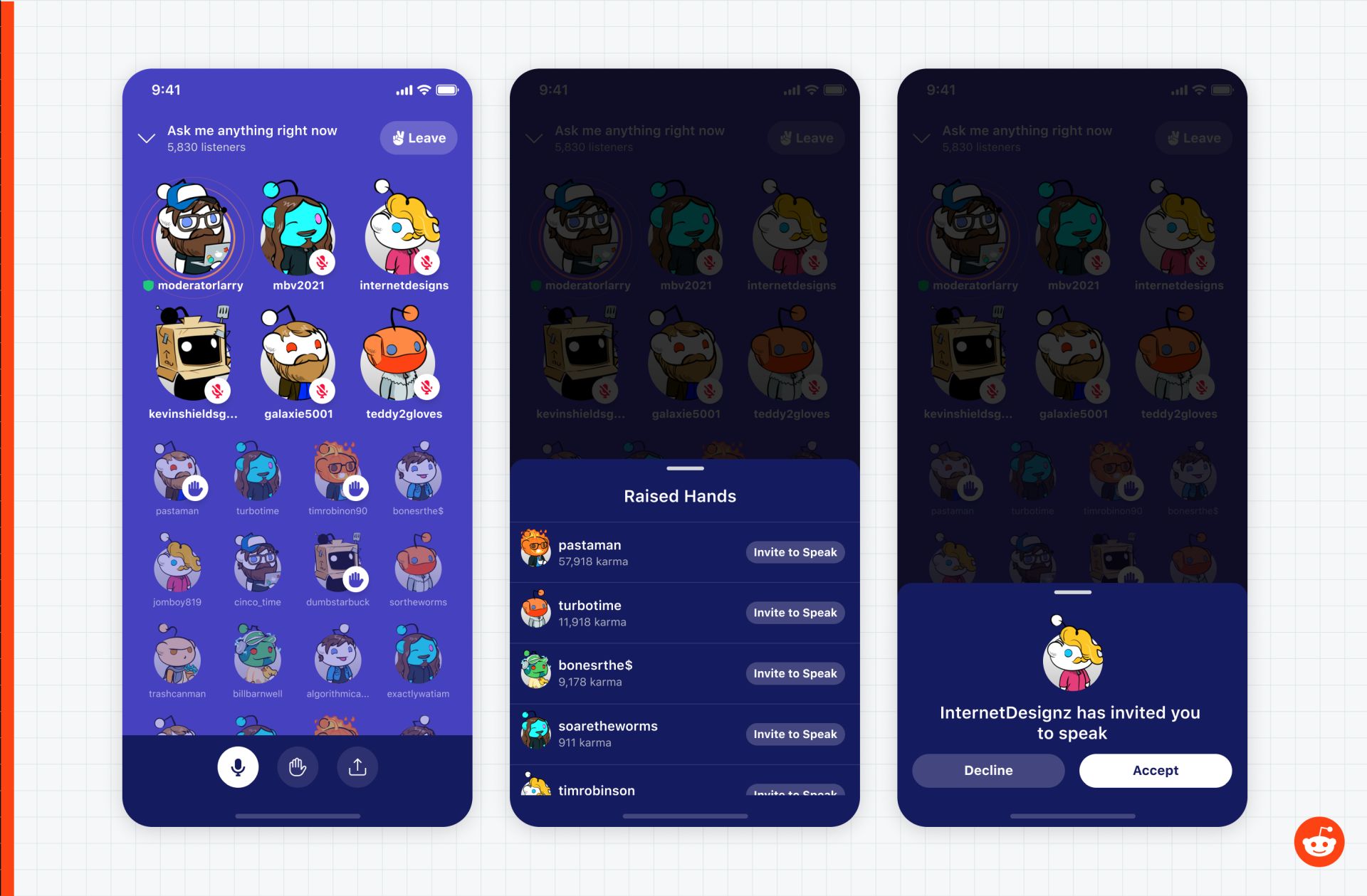 Reddit also shared a preview of how the new service will work. The preview shows a familiar interface with circular icons for the host and listener. You can also raise your hand to ask to join the conversation. The host can invite, mute, and remove speakers during the conversation. They can also prevent speakers from rejoining the conversation.
Features
Reddit said it is also exploring ways to customize the appearance of Reddit Talk through emoji and background colors. You are also exploring features to support AMA and other types of dialog.
Clubhouse Competitors Increasing
The popularity of Clubhouse has clearly driven the development of audio-centric products, and Clubhouse has received millions of downloads in just a few months. Although the platform is only available on iOS (to date), the growth still continues. Clubhouse valuations have also broken records. The one-year-old startup said it completed a new Series C funding round led by Andreessen Horowitz's Andrew Chen. The Clubhouse is said to be worth $ 4 billion.
Interestingly, this new service was launched on the same day that Facebook launched its suite of products with audio included (including podcasting capabilities). Facebook also introduced a feature called "soundbites" that allows users to post short audio clips to their feeds. LinkedIn, which is owned by Microsoft, is also developing similar concepts for its users.
Is it Available to all?
Reddit Talk has yet to be publicly released because it is in the beta stage. But community moderators can join the waiting list to remind them when they can try the feature on their own. After the trial period, Reddit said it will work with the moderator to allow other trusted users to conduct the conversation through the new feature.
Source:Let's talk! Get a sneak preview of Reddit Talk and give us your feedback